First of all, I want to state themotivation for participating in the TESOL training, I am an Internetpractitioner, responsible for the interactive content design in the educationalproduct line. The original intention of signing up for this training programis to know the performance of children in the process of languagelearning. Because I don't have the experience of raising and accompanyingchildren to learn and grow. I don't know much about children's cognitivedevelopment and psychological development. In the process of participating inthe training, I gradually realized that my expectations for the course weredivorced from reality. When the other partners participating in this programhave practical teaching experience and their interpretation and expression inthe classroom are better than me, frankly speaking, I am a little frustratedand have to adjust my mentality. For example, in the part of classroomactivities (jazz chant; energizer), many times I have no way to figure out whatthe intention of doing this activity in the first time. Besides, I always focuson memorizing rhythm, lyrics. In other words, I lack a holistic understandingof the entire curriculum framework, but also lack attention todetails. For example, in today's review session, the instructorAlex ask me the question," What is the acronym for TESOL" I made a mistake in the preposition.The above is the analysis of myshortcomings and classroom performance.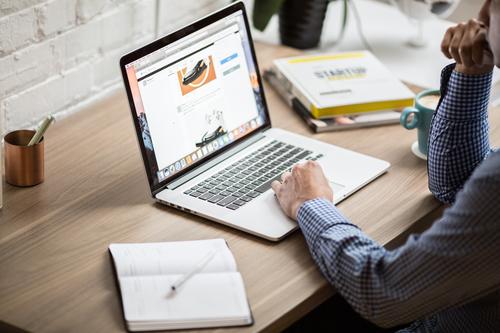 The topic I am most interested in is theeight different types of intelligence proposedbyHoward Gardner. Interpersonal intelligence is about working with others andcommunicating effectively with others both verbally and nonverbally. Aperson with communicative intelligence has the ability to recognize andunderstand other people's moods, desires, motivations, and intentions.
Next, I would like to talk about whatcan be optimized and adjusted through this training to reflect on existingwork. For example, we have introduced teacher's talking time(TTT), students' talking time (STT). Even though teacher's talking time isnot entirely a negative part, a reasonable English class is to adjust theteacher's teaching or talking time and return more classroom time to thestudents, so that students have more time to speaking and they can ask open endquestions. The more you let your students talk in class, the better you get toknow them. As a teacher, you can easily check if students have fully understoodand applied what they've learned in class when they speak more. Unfortunately,what our product provides is a recorded course, and we cannot check the masteryof students after each teaching activity. The user feedback received has alwaysbeen lagging, which is also the part of our products that needs to be solvedurgently. Of course, the advantage is that we can analyze the correctness anderror rate of each interactive question through data modeling and the exit rateduring class, then change current interactive formor teaching content.
Another topic that inspired me is aboutclassroom management, as a teacher of young children it will help a lot ifyou are openminded, patient, empathetic. Besides, creating a secure classatmosphere is also important. A safe and comfortable environment helpschildren get the maximum output in the language lessons. Last,positive and friendly advice is far better than direct criticism.Whenever a student is trying to tell you something, accept whatever he orshe saysmistakes as well. Interrupting directly orcorrecting the mistake immediately is not helpful in creating arelaxed and efficient learning atmosphere.
Play is a favorite activity of youngchildren. According to this feature, play shouldbe used in theprocess of language. For example, "sit and stand up", the teacherrepeatedly said, "sit down, stand up" and let the children express itwith actions, inthis process classroom discipline can bemaintained and knowledge can be acquired. In order for children to consolidatethe words or sentences they have learned, composing songs or stories is also aneffective method.
Finally, being able to participate inthis training program allowed me to meet many excellent friends and make merealize my shortcomings. Teaching and learning are a process that affects eachother, language instructors need continuous practice to optimize andimprove existing teaching methods through student feedback.
免费领取更多英语教学法请联系我们 
TESOL中国官网:www.tesolinchina.com
TEFL中国官网: www.teflinchina.com
了解更多课程信息和最新开课信息
TESOL客服微信:13241000737
总部电话:400-6666-232
企业邮箱:admin@TESOLinchina.com
学员服务邮箱:hi@tesolinchina.com